When you add examples of your work to your profile, or to new pitches, we'll automatically collect these in your Work Library - located in the settings page in the Genero platform. This means you can add any links from your work library to your future pitches with just a couple of clicks - no more copy/paste.
You can easily pick which items from your Work Library appear on your profile, and in what order, with a simple drag and drop UI. Your links are able to be inserted into future pitches too - so your work library will grow as you keep using Genero.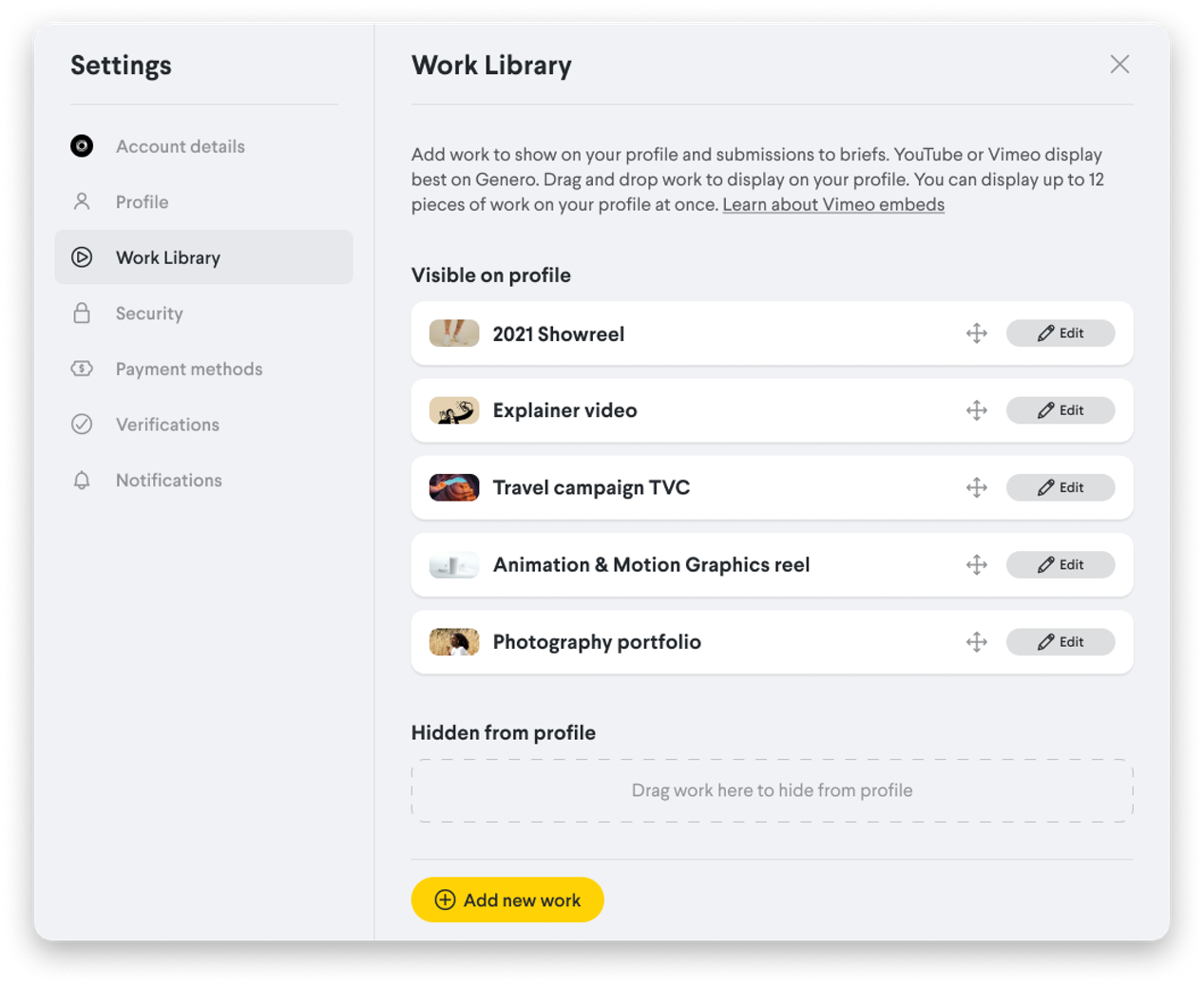 Tagging
When you add new work, you'll be able to tag each video or link with your role, the type of content, and the industry the work was created for. Tagging your work will give clients more insight into your specific skills and portfolio, and allow the Genero team to discover your work and connect you with relevant briefs and opportunities.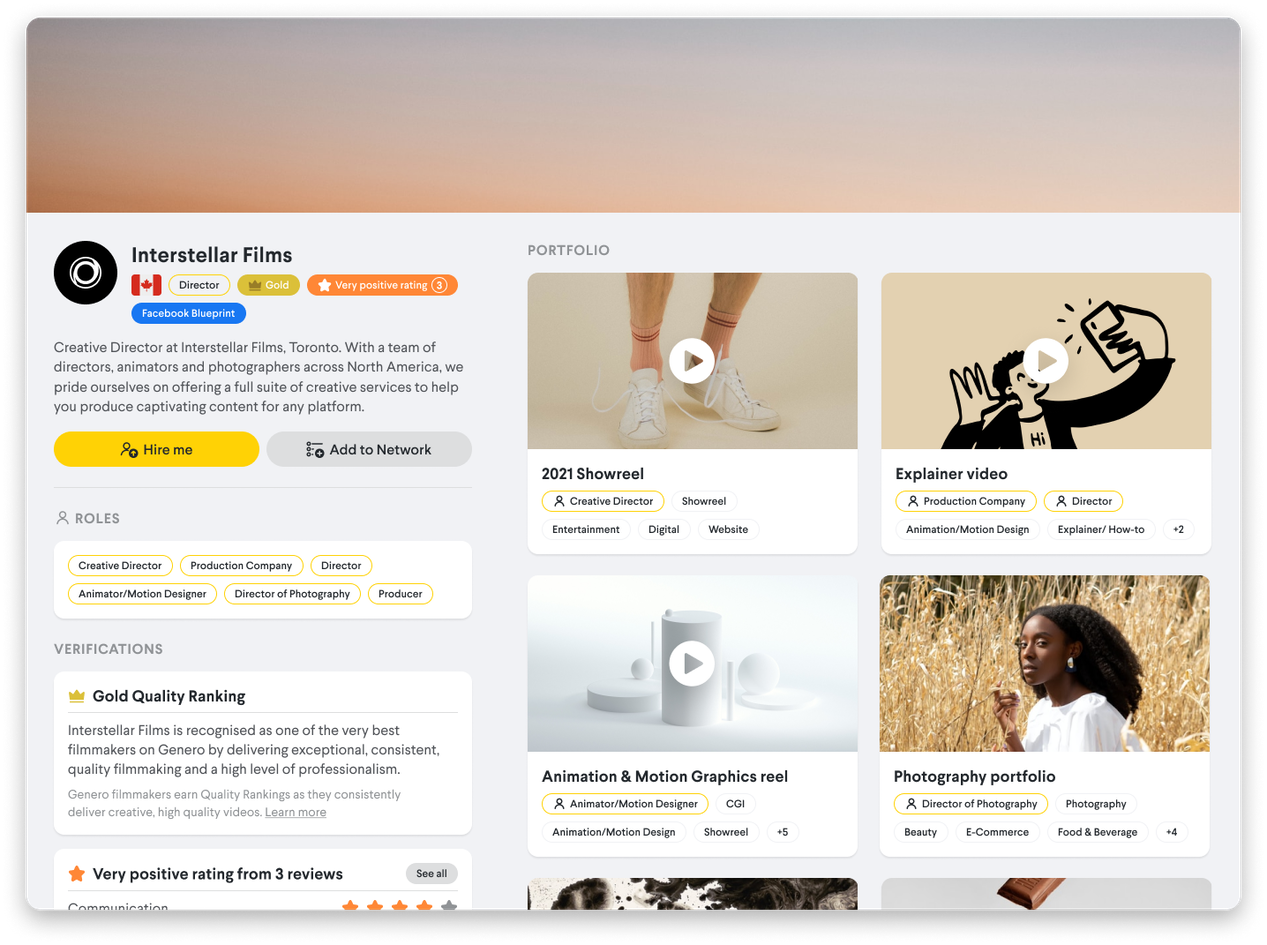 Updating your work examples
If you had examples of work on your profile before we introduced Work Library, you'll need to update these to make the most of the new features.
We'll indicate with an orange alert icon next to each of your work entries that require attention. Simply edit the entry and add your role(s), the content type (EG: documentary, TV commercial, showreel, etc), and the industry (EG: sports, entertainment, fashion, etc).
Updating each entry should only take a few seconds, and once done the details are saved so you don't have to do it again - even if you paste the same work example URL into a future pitch.
View your work library
You can view your work library through your profile page, or by viewing the settings page in the Genero platform.