You've come to the end of production and want to wrap up your brief. There are just a few simple steps:
Approve the final content: You might end up with various edits in the videos panel. Use the 'Approve' button on each video to mark it as final and approved, to help highlight the final work.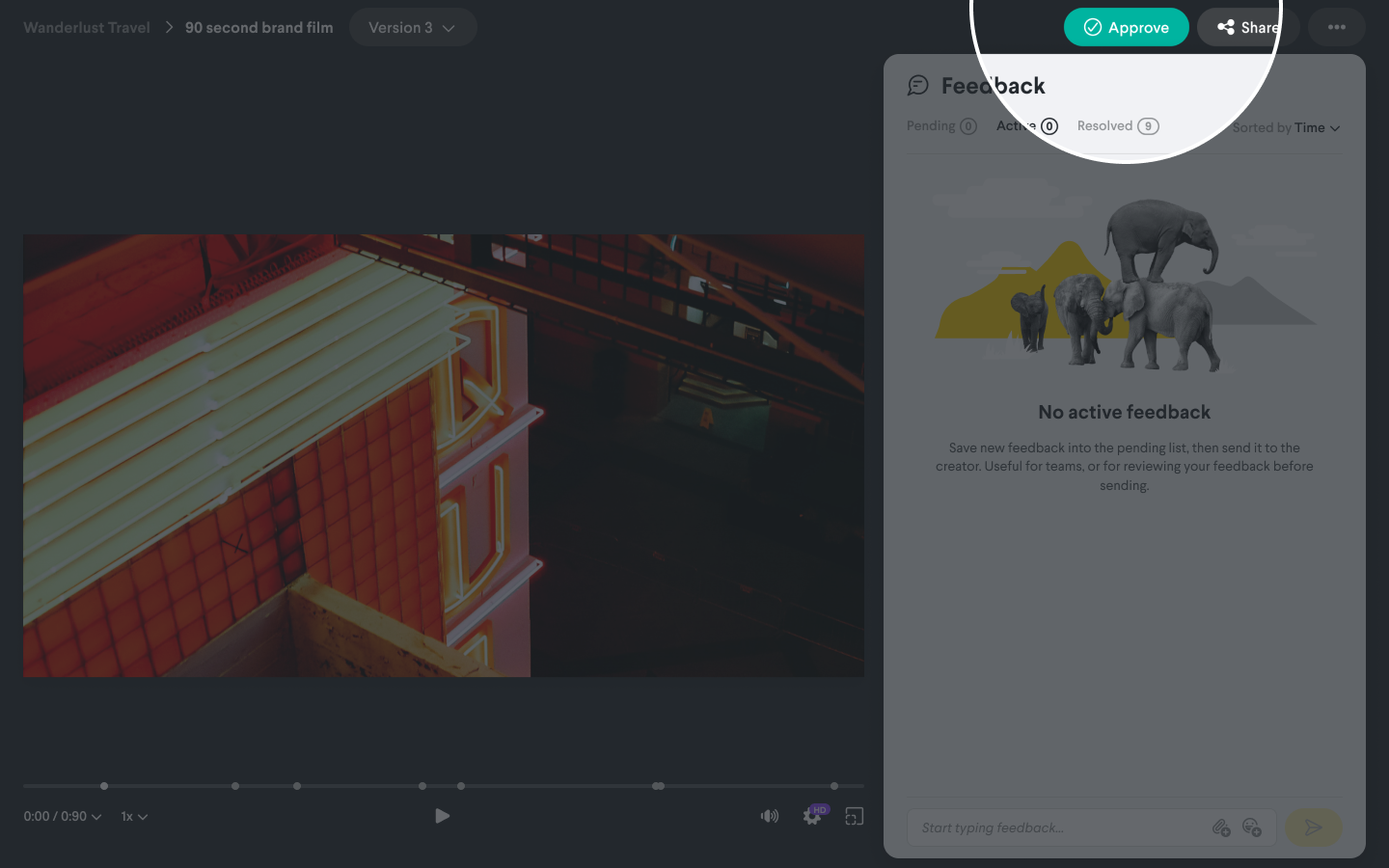 Download your assets:

Your creator will upload your approved assets to the Final Deliverables section of your brief dashboard. Hit the Download button next to each asset, or the Download all in the bottom right corner to download a zip file of all of your assets. Source files are available, but may require additional costs associated with hard drive purchase and delivery. Chat to your Genero contact to find out more.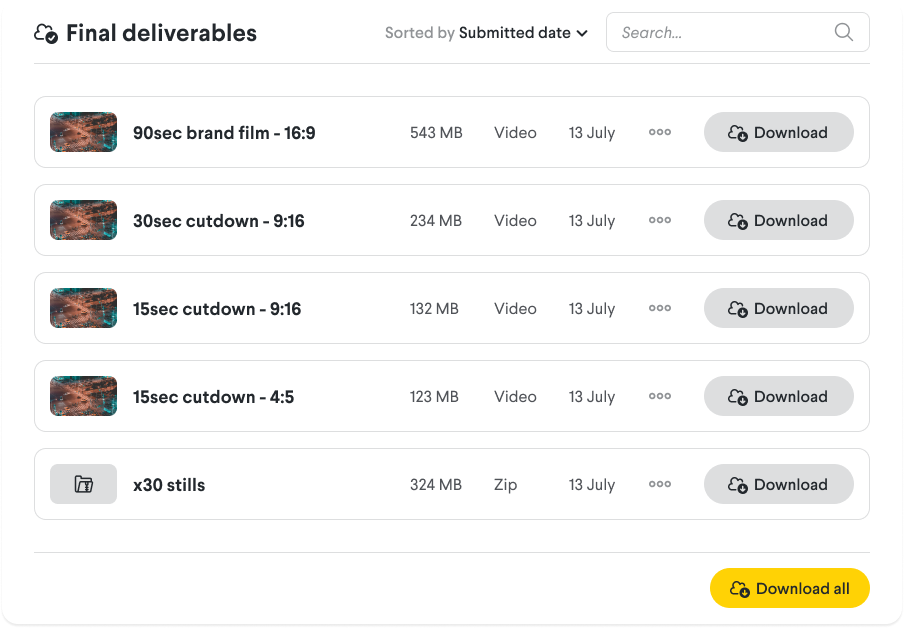 Publish directly to Facebook or TikTok:

In the Videos tab, open the video you want to publish. Use the options menu (three dots in the right top hand corner) to publish your video directly to Facebook or TikTok.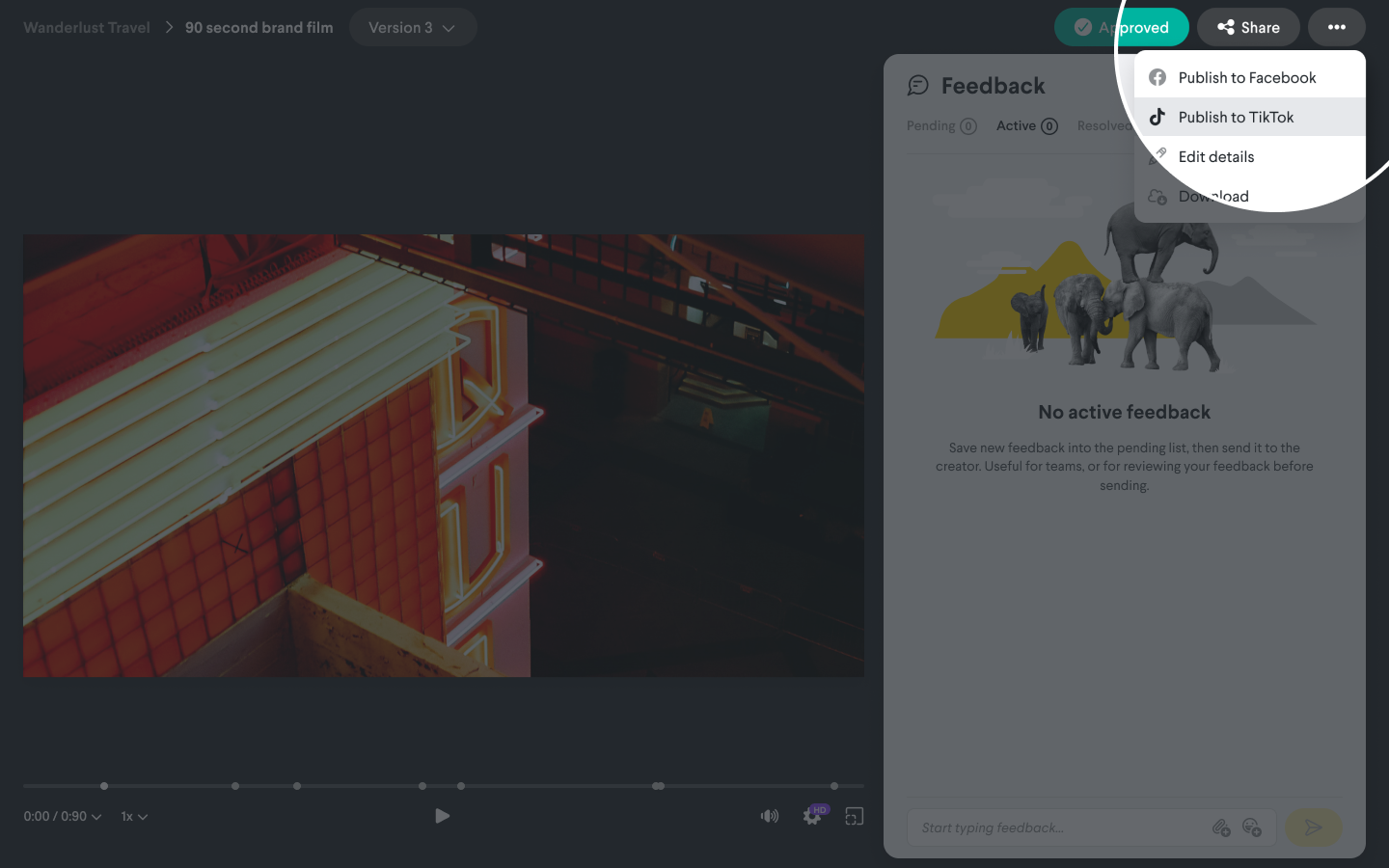 Release the final payment and close the brief: This can be done from your brief dashboard. You'll be reminded to check you've received everything outlined in the original brief before submitting and closing your brief. Tip: It's crucial at this stage that you ensure you have obtained the appropriate release forms as required.
You're done! Leave feedback for the creator: The final step is to give feedback to your creator to help other clients understand previous experiences. It can also help your creator win more work. The feedback tool lets you leave a rating, along with public feedback for the creator's profile and any private feedback for Genero. Simply click the 'Leave feedback' button on the modal that pops up when you release your final payment and close the brief, below. You can also access from the dashboard of your completed brief in the 'Next steps' list.