Genero will be your only supplier, no matter who you commission.
Here's how it works:
Once you've submitted your brief you'll be prompted to complete your invoicing details and we'll invoice you for the full amount. Once you process the invoice, the creator payment is held on the Genero platform.

After you commission a creator you'll be able to agree on a payment structure, and set this up within your brief on the platform.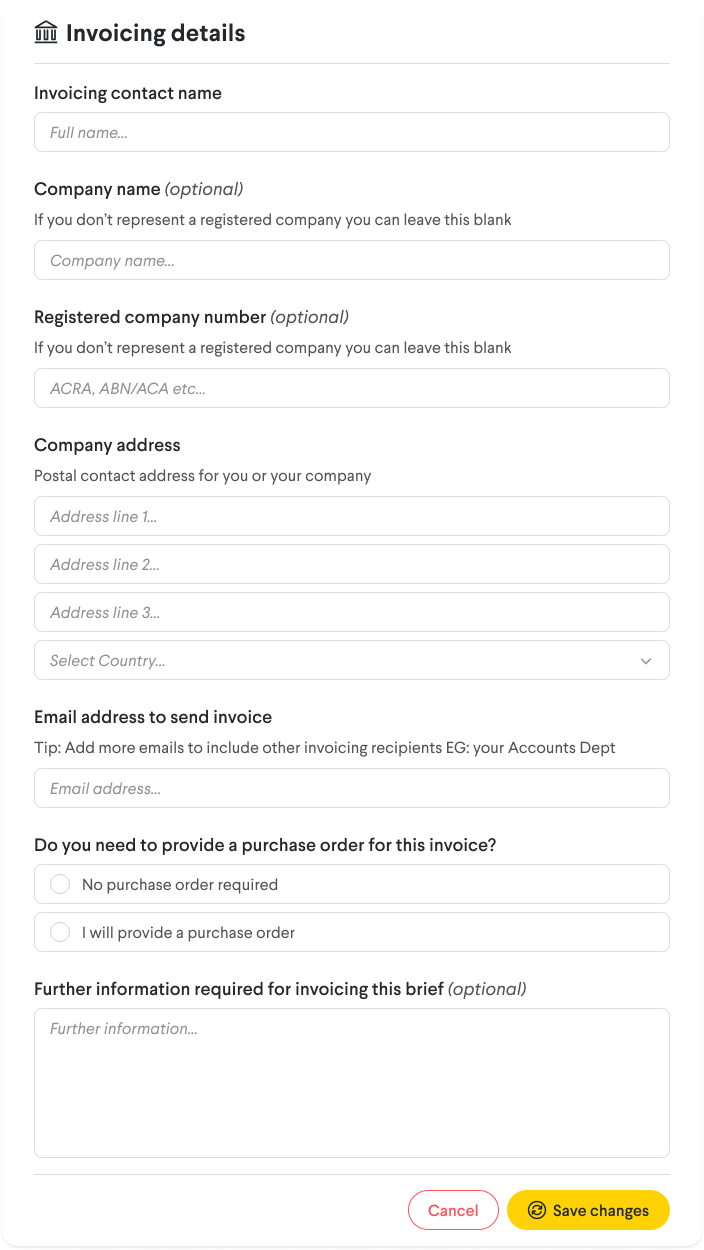 You control when payments are released at agreed points throughout production.

We appreciate timely payment of your invoice as many productions require an up-front budget to cover pre-production costs!
You can also set up default invoicing details if you have a Team set up in the platform, so these details are filled in automatically for all your briefs.