When it's time to review your submissions, head to 'Treatments' and select ' View Treatment' to dive into individual submissions.
As you review each pitch in detail, use the platform tools to leave notes and organise your thoughts:
Feedback: Use the feedback tags to help you highlight what works (thumbs up) or what could be improved (thumbs down) for each pitch. An overview of these tags will help you identify strong pitches from the treatment list, and they'll also be shared with the creator once a pitch is declined - to provide feedback on their submission and help them do better next time.
Private Notes: As you review each treatment, jot down your thoughts on the fly! The creator won't see private notes, so they're useful to remind you of your thoughts later on and to share comments with your team. If you're using our Managed Service, you might see notes in here from our Support Team as well.
Add to Network: If you like a creator's pitch but think they're not quite right for this specific project, you can add them to your Network List for future consideration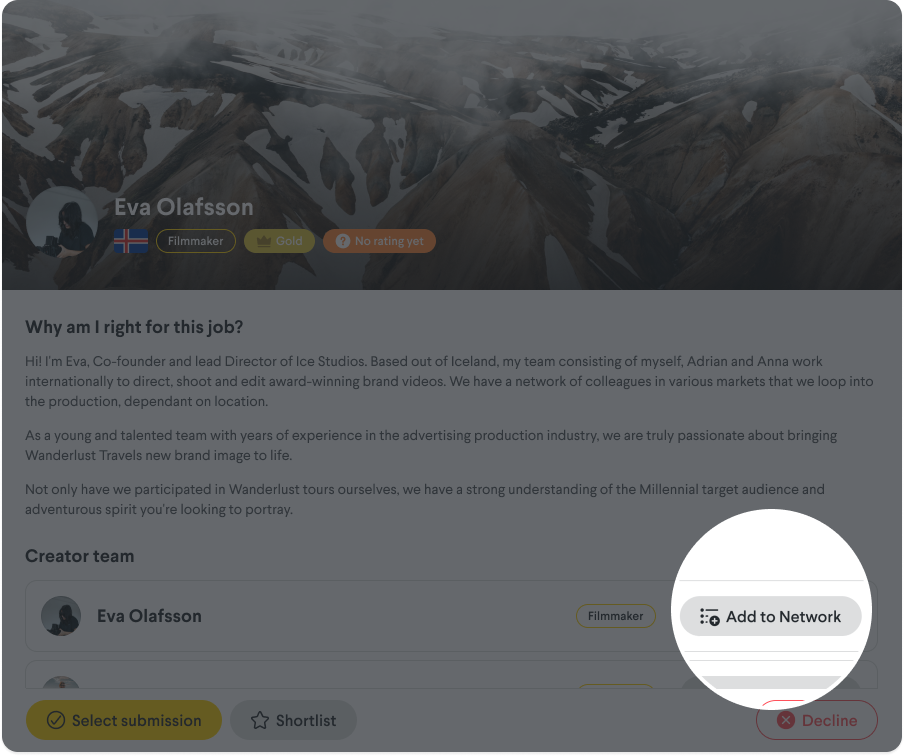 Feel free to message a creator to ask questions or clarify any aspect of their submission.